News
Read more...
Read more...
Read more...
Read more...
Read more...
Read more...
Read more...
Read more...
Read more...
Read more...
Read more...
Read more...
Read more...
Read more...
Read more...
Read more...
Read more...
Read more...
Read more...
Read more...
Read more...
Read more...
Read more...
Read more...
Jack White is busy at work (literally) pressing up the indie exclusive variant of his 4/8 release "Fear Of The Dawn".  Pre-order your copy now!
Read more...
Read more...
Read more...
Read more...
Read more...
Read more...
We're looking forward to the 15th annual celebration of the brick-and-mortar record store, the people inside those walls, and the music, art and entertainment you take home from them. We can't wait for Record Store Day, the party that's become the Largest Single Day Music Event In The World. Record Store Day is April 23, 2022
Read more...
Following on from the global success of 'Abbey Road', Apple Corps and USM are proud to present the next multi-format Beatles album reissue of 'Let It Be'. 

January 1969 –The Beatles planned to return to live performance, setting up in Twickenham Film Studios, London, for 21 days of rehearsals. They then decamped to their new studio in their Apple office building in Saville Row and on January 30th performed their last ever live group performance on the rooftop. All of this was filmed for aproposed documentary (eventually released in 1970). During the rehearsal process, they asked Glyn Johns, who had been hired to help with the live sound, to attempt a mix to create an album. This was never released, becoming known as one of the great 'lost' albums in rock history and is now included in this Super Deluxe Set. The album was delayed further and in fact became their 12th and final official album release on 8th May 1970 following additional production by American producer Phil Spector.

Watch the unboxing video below and pre-order your copy of the album on Indie Exclusive Limited Edition Picture Disc LP, Super Deluxe 4LP + 12in EP, Super Deluxe 5CD/Blu-ray, Deluxe 2CD, LP or CD.



Read more...
Read more...
Read more...
Read more...
Read more...
Read more...
Read more...
Read more...
Read more...
Read more...
Read more...
Read more...
Read more...
Read more...
Read more...
Read more...
Read more...
Read more...
Read more...
Read more...



To call 2020 an odd year would certainly be an understatement. A stressful election, the sad state of race relations and a global pandemic have put most of us in a sour mood to say the least. Many of us have turned to recorded music as a coping mechanism, or for hope, or as an escape from harsh reality. I happen to be a fan of physical media (and work at a record store so definitely biased!) and am glad more people are buying records. It supports the artist, your local record store and a bunch of people in between. And you become the proud owner of a physical manifestation of recorded music that can be enjoyed over a lifetime.
Here are ten records from the year that have help me contextualize the news and bring joy to my daily existence. Compared with previous year's lists, the ones I connected with are a little darker, more emotional and with one exception (Sufjan's Ascension) not very poppy. I love a good beat and a hooky chorus but for as much as I was looking forward to a new Tame Impala, it rarely made it to the turntable. These ten though were on high rotation…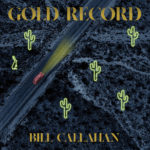 10. Bill Callahan – Gold Record

I'm a longtime fan so this is no surprise. His song "Ex-Con" from 1997's Smog – Red Apple Falls served as inspiration for my current band's name. Gold Record may not be his finest work but there are clearly moments of brilliance. There are a few turds in there too though.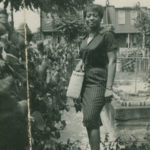 9. Jeff Parker – Suite For Max Brown

Jazz guitarist most known for his role in post-rock titans Tortoise, Parker has and is continuing to create significant music, releasing material with Makaya McCraven, clipping, Andrew Bird and Rob Mazurek all in 2020! As well as his own fantastic record that exists in its own stylistic space; Parker's curiosity allows him to create satisfying modern music built upon the rich vocabulary of jazz guitar.

Sufjan has had many high points in his career: 2004's banjo heavy folk on Seven Swans; 2005's wide screen progressive pop on Illinois; 2006's perennial holiday bangers on Songs for Christmas; 2010's sound collage extravaganza The Age of Adz, and the 2015 tender hearted, personal confessions Carrie & Lowell which scaled back the sonic pyrotechnics in lieu of relatively simple acoustics (kinda like his For Emma, Forever Ago except coming later in his catalog). All the way and until now he's been working with other artists and releasing his own more experimental (electronic, symphonic, new age, piano scores for dance!) projects and Ascension aims to be yet another high point. Time will tell. It's certainly a large statement with 15 tracks and a 1 hour 21 minute running time (side C gets a little long in the tooth…) overall he is successful in dialing in his grandiose musical constructs to leaner arrangements and messaging that really stick. His lyrical inspiration has moved from historical, to personal, to now on this one, systemic themes in modern America (what's not to talk about?!) These might be the only hot jams of 2020 that actually matter.

As I'm typing this, I'm wondering why it's not number one on my list?!? (really, from here on out, it's a 7-way tie for first place). Part of the attraction for me is the mysterious nature of his art. I hear some of his influences (his vocal style is unique but I could imagine an updated Marvin Gaye's falsetto) but his guitar work which I think is how he writes and arranges (even if it doesn't appear in the final mix) employs chord melodies and voicings from a pallet I'm not yet familiar. Ultimately, his songs seem to be liberated expressions and beautiful to behold. Fun fact: he lives just up the road in Asheville!

Out of all the artist on this list, Dirty Projectors are the music I crave. It's modern, it's creative, it's progressive, the vocals are like candy, the concepts are heady but not essential for listening. I crave potato chips too. Just because I want more of this in my ear hole doesn't necessarily mean it's any good or that I should welcome it into the tender parts of my psyche. I'm not implying that their music will enflame your colon, only that I usually I reach outside my comfort zone for new music and am often rewarded for doing so. But with these guys it's like pass me the Kettle Chips.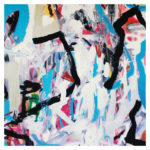 5. Rob Mazurek & Exploding Star Orchestra – Dimensional Stardust

YES! There's a bunch of modern jazz recordings that I truly cherish, like Eric Dolphy's Out To Lunch, Sun Ra's Visits Planet Earth, Anthony Braxton's New York, Fall 1974. Let's be clear Mazurek is and has always been looking forward and making new music but he's building upon the rich legacy of creative American black music. That's a Herculean task to do well but I'm telling you Dimensional Stardust is the work of a jazz hero.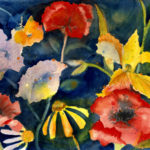 4. Adrianna Lenker – Songs / Instrumentals 

I admit I was late to the party with Big Thief. I heard a few tracks and wrote them off as just another Saddle Creek band. But the two records they released last year just whapped me over the head. They are the best rock band playing today! Except no rock bands are playing today. In 2020, they should have been on tour supporting these two fantastic albums but Covid 19 shut that all down. Lenker, their singer, retreated to a remote cabin in Massachusetts to track these 11 songs with only acoustic guitar and vocals plus 35 additional minutes of instrumental improvisation. The result is simply stunning. Lenker attended a prestigious music school which kinda explains her high level of her playing, but between us, I've heard lots of music school grads… She has used those skills to express something true and beautiful: a portrait of a human existence seeking perspective and harmony.

We often think of a "singer songwriter" as somebody that strums chords and sings a melody, but with Bejar, his process of writing lyrics then hearing them come out of his own mouth is only part of the process; the rewriting to get the phrasing dialed in can't be understated. I think this can be said of Dylan or any great "singer-songwriter" but this fluidity allows for further development, blurring the role of writer and performer. If his ultimate goal is to make a great record, my guess is he's willing to sacrifice original concepts if it leads to something greater. Part of my curiosity about his process is that his use of language since 2011's Kaputt has become so abstract; surely he realizes that listeners have their own personal interpretation of his lyrics and I expect that's part of the fun.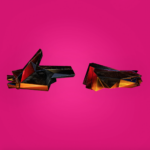 2. Run The Jewels – RTJ4

Killer Mike and El P are back doing what they do: dropping critical beats and brutally honest lyrics. They're upset. They don't like what they see. And finally in 2020 after the killing of George Floyd and the protests that followed, mainstream America is starting to scratch it's collective head and realize that this is not ok. RTJ4 is not a mantra but both Mike and El-P are on the front line speaking truth to power. They are quick to point out injustice in their lyrics and the fact that RTJ is a mixed race duo, creative partners as well as great friends, they offer us a working model of hope.

Like I said earlier, I could have put just about any of these records in the "top spot" but I choose Torres. Yes, 2020 was about politics, race, the pandemic and the struggle of living in a divided tribal country that can't fix problems because our collective hearts are full of greed and hate. But even in this tsunami of a shit storm, we must not forget that we are walking this earth for brief time and what we all want/need is love. People loving people. The heartbreak and longing that Torres describe is even more powerful than the strongman rhetoric that leads us to this point, seeking to divide us for their own benefit. Maybe Torres' Silver Tongue can soften a sea of hard hearts and remind us that we all hurt. Why not love?! Sounds like an updated Kate Bush, masterfully melding lyrics and melody. See Gracious Day for case in point.
Read more...
Missing live music?!? So are we. That's why we are stoked for these live sets on vinyl. Austin City Limits have captured amazing performances and the sound is fantastic! These are great stocking stuffers for live music fans on your list* Get the Truckers here. Get Widespread here.
*must have wide calves
Read more...
Sufjan has delivered his sleeper, synth pop masterpiece and we are all about it if you haven't noticed. Kinda like Carrie & Lowell but looking out instead of within. And with vintage drum machines! We still have some of the limited clear vinyl. Get yours here!
Read more...
Killer Mike and El-P are back! RTJ4 might be the soundtrack to 2020. Yankee and the Brave! We still got some of the indie-exclusive vinyl, get it here! 
Read more...
Deluxe reissue of Petty's 1994 Wildflowers, including all 25 songs from the sessions with Rick Rubin. Yes, it's essential and lucky for you we've still got a few copies! Get yours here.
Read more...
We just couldn't help ourselves... Yes, we are not promoting the usual RSD events that draw the big crowds during the pandemic but we couldn't pass up the oppertunity to stock some of of the exclusive titles that appeal to our diserning Horizon shoppers. Click here to see what titles we have available right now!
Read more...
The year was 1970. America was going throw some stuff and the music was fantastic. 
click here to timewarp back to 1970
Read more...
Coming October 2020, limited indie only pressings of cherished rock records. Shop them in store or you can get them in our webshop by clicking here
Read more...
We love some home cookin' You down with the local sound?! Click here then!
Read more...
if you are reading this, there's a good chance you know Gene. He's the owner/operator of Horizon Records and he's kind of a geek  about classical in all its many forms, and especially about piano music, things from ECM Records , and lately about what he calls late moderns (ambient, minimalists, and the generally bliss-ed out edges of classical)... I've heard that some days that's the only thing that gets played in the back room. Even Renaissance and Early choral music, omg Poor Luci.
click here for the soundtrack to Horizon's back office
Read more...
Wanna be in with the in crowd? Well, all the cool people are rocking Horizon Records merch even if they are stuck at home... 
Read more...
Car Seat Headrest - Making A Door Less Open - Matador Records
Making A Door Less Open, the new album from Car Seat Headrest and the first set of brand-new songs since 2016's Teens Of Denial, is available this week on vinyl and CD featuring distinct tracklists and mixes for each format. Created over the course of four years, Making a Door Less Open is the result of a fruitful 'collaboration' between Car Seat Headrest, led by Will Toledo, and 1 Trait Danger, a CSH electronic side project consisting of drummer Andrew Katz and Toledo's alternative persona, 'Trait.' To realize this, the band recorded the album twice: once live with guitars, drums and bass, and once in a MIDI environment using purely synthesized sounds. During the mixing process, the two approaches were gradually combined using elements of each, with additional overdubs.

Damien Jurado - What's New, Tomboy? - Mama Bird
2020 release from the Seattle-based indie-folk veteran Damien Jurado. What's New, Tomboy? is his third album in three years, following 2018's Secretly Canadian swan song The Horizon Just Laughed and 2019's Mama Bird debut In The Shape Of A Storm.

Chicano Batman - Invisible People - ATO Records
Chicano Batman release their new album, Invisible People, via ATO. The LA-based quartet made up of Eduardo Arenas, Carlos Arévalo, Bardo Martinez and Gabriel Villa, follow-up the critically acclaimed breakthrough Freedom Is Free with their most sonically varied and cohesive album to date. Mixed by Grammy-winning engineer Shawn Everett (Beck, Alabama Shakes) the 12-song set accentuates the group's high-spirited synthesis of Tropicália, west coast psychedelia and late-'60s/early-'70s soul.
Read more...
Due to the current circumstances RSD 2020 has once again had to adapt and here is the latest information from Record Store Day:

Since 2008, Record Store Day has grown into the world's largest single-day music event, shining a light on the culture of the indie record store across the globe. In 2020, that world is different, so Record Store Day will be too. RSD is now scheduled to be celebrated with special, properly distanced release dates on Saturdays in August, September and October.

Record Store Day will look very different this year, but supporting indie record stores may be more important than ever. We don't know what sort of rules will be in place, or what sort of gatherings people will be in the mood for this year, so we're focusing on the music and getting the really great titles on the RSD Official List this year into the stores and into your hands, in the most financially and socially responsible way.

The titles on the RSD 2020 Official List, launched on March 5th, will be released at participating record stores on one of these three RSD Drops: August 29th, September 26th, and October 24th.   The new version of The List, with newly assigned RSD Drops dates will launch on June 1 so check back here for a look at when you'll be able to pick up the titles on your RSD 2020 wishlist at your local record store. 
Read more...
There's never a bad time to get or give a Horizon Records Gift Certificate. But if you get one now, you are helping us get through a rough patch! 
Click here to buy gift certificates
Read more...
Our love for Jazz is not a secret. We like the old stuff, the new stuff, swing, be-bop, dixieland, modern, big-band, vocal... This graphic shows three new reissues of sessions led by drummers. They're great and we've got em'. 
You'll find these and more in our Jazz Vault by clicking here
Read more...
Good things come to those who wait... click here to see this year's releases
Read more...